Location- Llay, Wrexham area, North Wales.
Year- 01/08/1989
Price- £1200 No offers or part exchanges sorry but maybe less without wheels and tyres.
Well, I need to raise some cash FAST so my Caddy project is for sale... Not much required to finish but I need the cash as i've found my dream car for sale .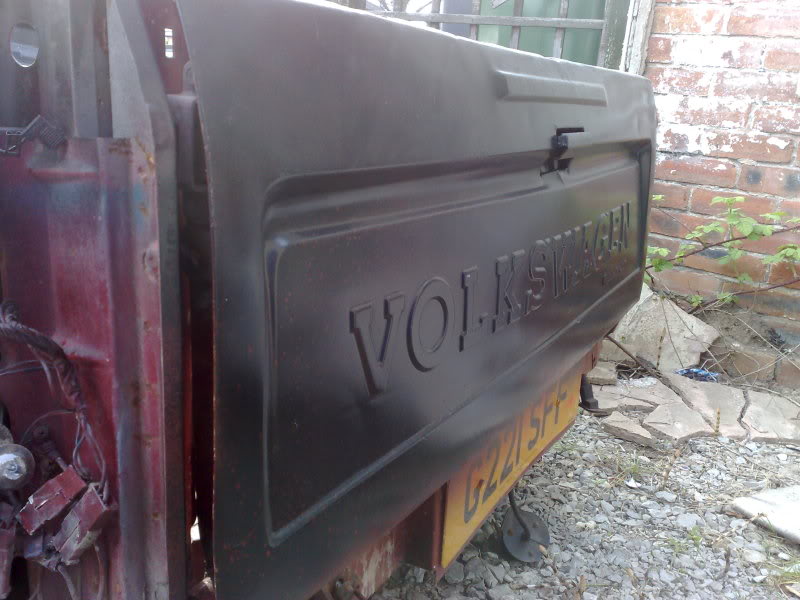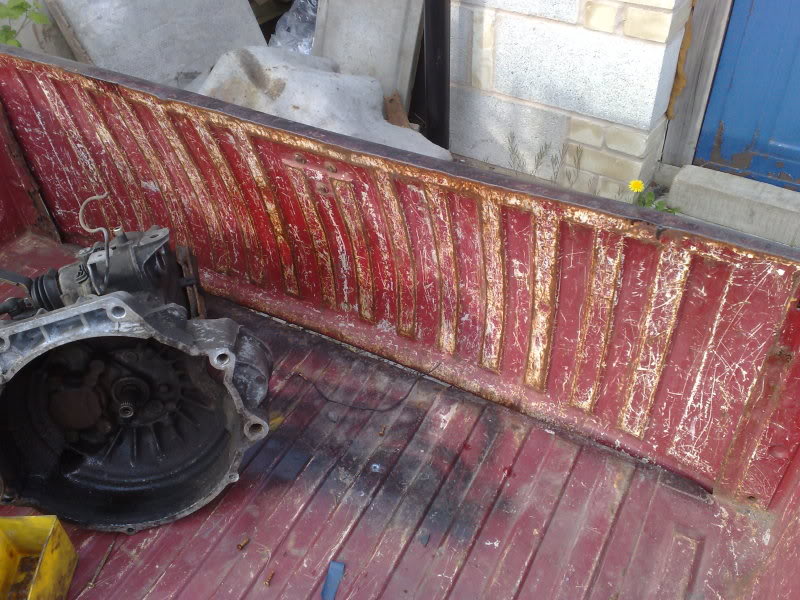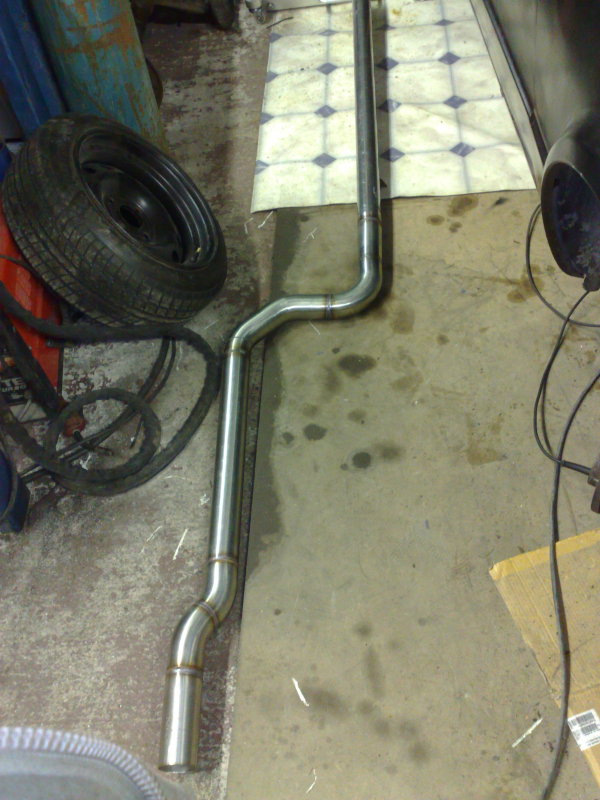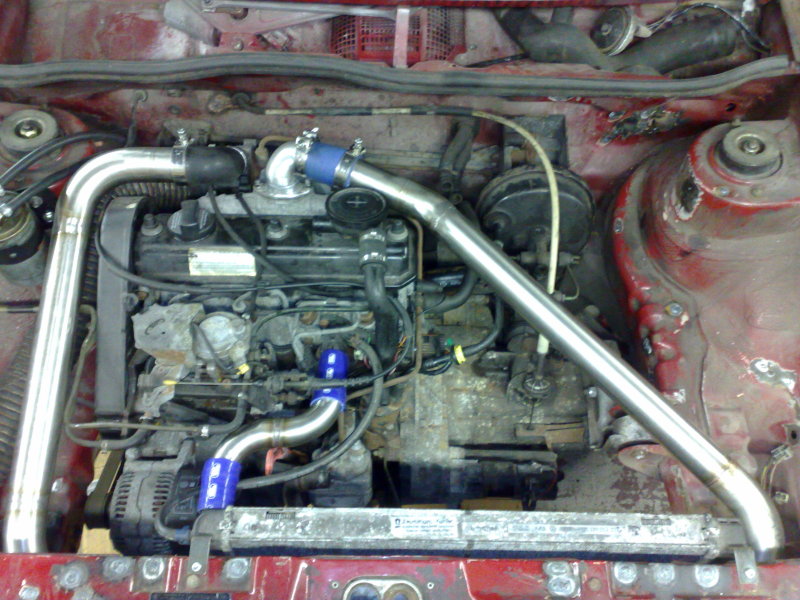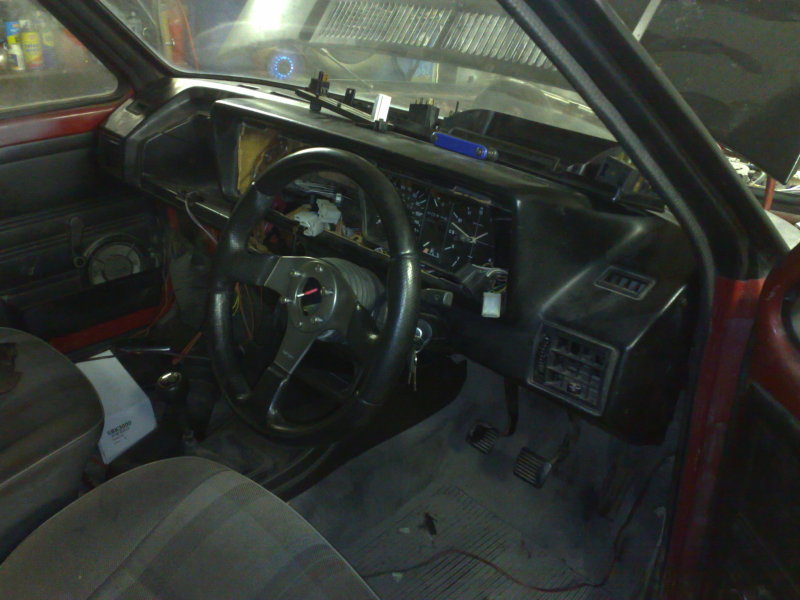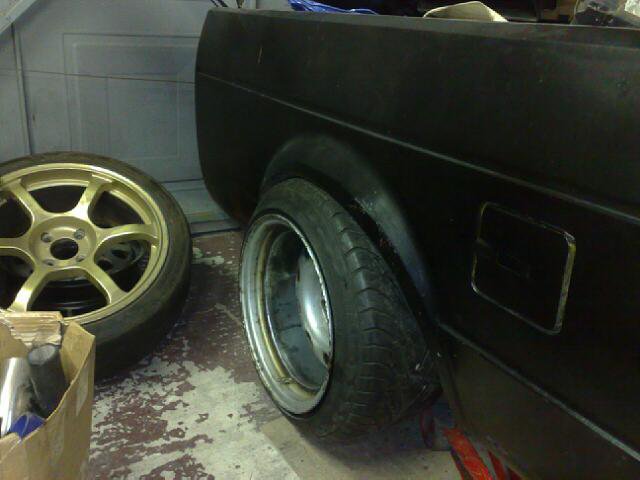 I've fitted her with an AAZ td motor and 5 speed from a Mk3 golf, the milage on the golf iirc was about 170k but the motor is sweet and the car it came from drove nice, I serviced it fully before it went in including the cam belt. I've scratch built a stainless steel 2+1/4 inch exhaust from the downpipe back but there is no silencer in it so it's a tad on the loud side, it also needs some brackets welding on it. Also fitted is a large front mounted intercooler and stainless charge pipes, Samco connectors with stainless T-clamps. There's something wrong with the gearchange that I can't fathom out, it was originaly a 4 speed so this may have summat to do with it.
She's painted matt black but it's all fading and flaking off so needs re-doing, the nearside sill needs a patch about a foot long but this is the only rot i've seen on it. The tailgate is bowed but not too badly, i'll throw in a bully net too. It will come with an early style single lamp grille and a later style de-badged grille, theres a standard front bumper and a fibreglass copy of a clipper front too. I don't have any mirrors for it. I started welding up all the holes under the bonnet and these will need finishing off and filling over as all the wiring loom is hidden, the header tank has been re-located to inside the scuttle and the washer bottle is gone too (needs one fitting). All brackets have been removed where not required.
Interior wise it's all there but is dirty, I was going to change it all anyway, it is usable as is tho. The dash is fitted after we did the wiring but some parts need putting back on, I'll do this if I get chance...
There are homemade coilovers on the front which have Koni top adjustable inserts fitted, the rear axle has been flipped but one of the u bolts is broken, I was going to fit a lowering block kit (not supplied) to rectify this. Rear brakes are not fitted but are supplied as are 2 BNIP handbrake cables. Front brakes are standard, I have a set of Vauxhall 256mm discs and calipers to go on but they need modding.
Wheels wise I started building a set of Banded steels for it, these are the 14" G60 lookalikes with D shape holes. There are 5 in total, 2 are banded, 2 are still split, The ones i've done are 8" and 10" wide, the 8 is fitted with a brand new 175-50/14 Sonar of which I have only one, the 10 is fitted with a 225-40/14 Toyo T1S, there are a matching pair of these but they are part worns.

benjii92




Posts

: 67


Join Date

: 2010-04-19


Age

: 26


Location

: Llanrwst


Ride

: Seat ibiza mk2 cls 1.4 8v





Similar topics
---
Permissions in this forum:
You
cannot
reply to topics in this forum